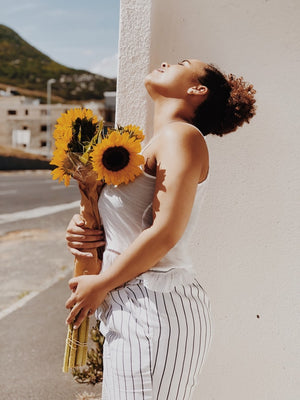 Bloom Into Your Best Self
Bloom Into Your Best Self, is a 1:1 coaching package.
Consider taking this course if...
Want individual time to work on your wellness plan
You want to deepen your practice of self-care
Learn holistic modalities of healing

Want to use yoga and mindfulness to decrease stress, anxiety, or depression
Want to heal childhood/womb trauma
Course Objective: To empower women into practicing self-care through the integration of holistic modalities to obtain inner peace and reduce stress, anxiety, and sadness. – Blooming Into Your Best Self.
Coaching Includes:
6 Wellness course
Interactive workbook
3 Wellness Calls
2-month yoga membership 
Journal prompts & affirmations
Interactive workbook
The program follows the B.L.O.O.M curriculum model:

Breathwork
Journaling

Yoga

Meditation

Affirmation